Genopets is the world's first Free-to-Play, Move to earn NFT game that makes it fun and rewarding to live an active lifestyle. Built on Solana, Genopets game combines the nurture and evolution of Tamagotchi, the training and battling of Pokemon and the crafting and collecting of Animal Crossing,
You can follow these quick steps to get started with Genopets!
GM ☀️ 😎 Here's a peek of the Habitat Management Portal 🎉Comment the 1st thing you're going to do once it's live! https://t.co/2OZhX8Afw2
Read More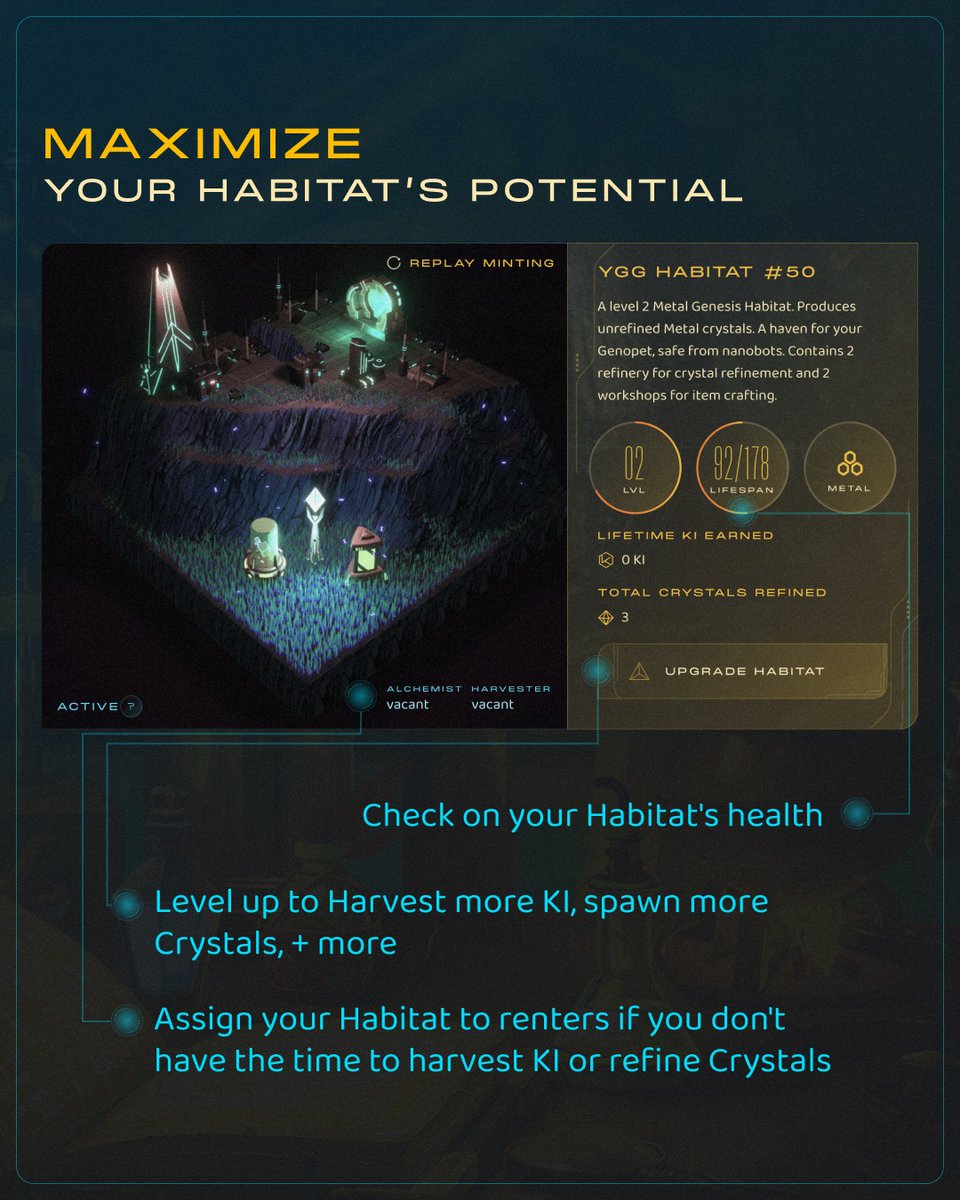 @m2e_chris See you all in the Genoverse! 🚀
Read More
Mark your calendars and get moving🏃 🏃 🏃 Reminder: the KI Snapshot is Monday 8/8 at 15:00 UTC. If you're providing KI Liquidity in the @orca_so Whirlpool, this is your reminder to remove you...
Read More
This is your reminder to remove any liquidity you put into the KI @orca_so Whirlpool❗ If you don't remove it before the snapshot on 8/8 at 15:00 UTC your KI won't be usable in game. And you won't b...
Read More
Have you swapped your Crystal and Seed NFTs for SFTs yet? No? Yikes.👀 Here's the link so you don't fumble the bag ⤵️ Need help learning how to convert your NFTs? Read here ⤵️ https...
Read More