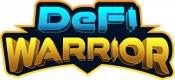 Defi Warrior is a Defi x NFT blockchain-based game genre inspired by the universe of cryptocurrencies where each Warrior is a crypto and each planet is a blockchain. Defi Warrior brings blockchain elements into the game and re-creates a blockchain world in miniature to help players both play the game and better understanding how blockchain works in a fascinating way.





Adventure – PvP – E-Battle
Join our community to stay in the loop and earn more in play to earn gaming 🙂
You can follow these quick steps to get started with DeFi Warrior!
If you enjoy DeFi Warrior then we highly recommend checking out these other similar games.
DeFi Warrior
Twitter Updates